Brackets
I was editing this photo, and as I had the photos opened in Photoshop, I decided to share them :). So just for comparison, these are the original brackets of todays photo: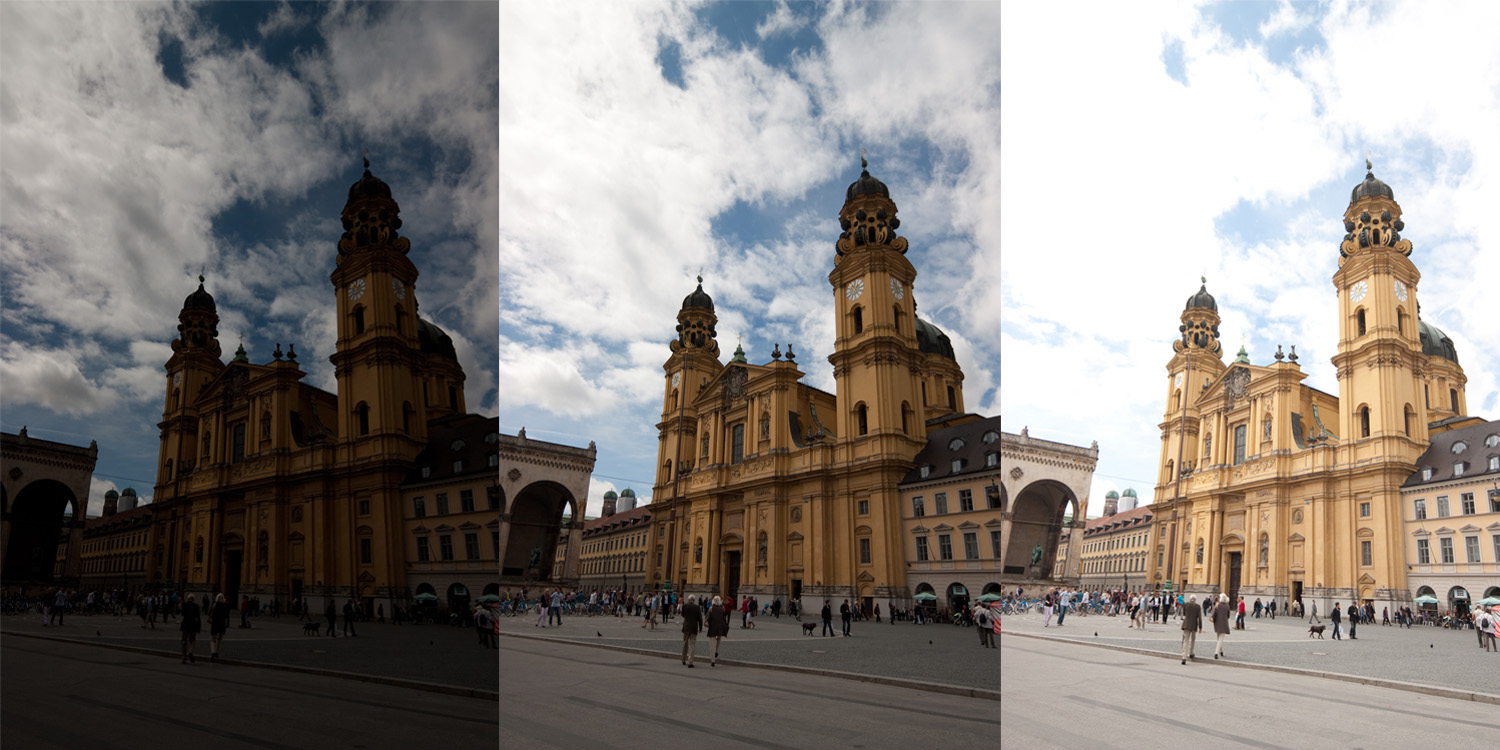 Some Photomatix info: Strength 70, Saturation 59, Luminosity 6.7, Microcontrast 10.0, Smoothing 0.0, Micro-smoothing 0.4, all other at default. I also masked back parts of the clouds, added a lot of contrast an sharpness and played with the colors a little.
Theatine Church in Munich
I spend few hours in Munich, Germany last year. The whole way there and the whole way from there, the sky was great. But when I was in the city, most of the time it was just grey. This was one of those rare moments, when it broke up to show a little blue sky.
The orange on the church came out really oversaturated, so I toned it down quite a lot. Let's hope it was enough. I also removed a lot of ghosting on the people with photomatix. It actually work really well :)
HDR from three shots, taken with Canon 450D with Sigma 10-20mm lens, handheld.