Trees in HDR
Here is a little tip, how I edit trees in my HDRs. They are not the simplest thing to get right (or better said, looking good) and it takes some work.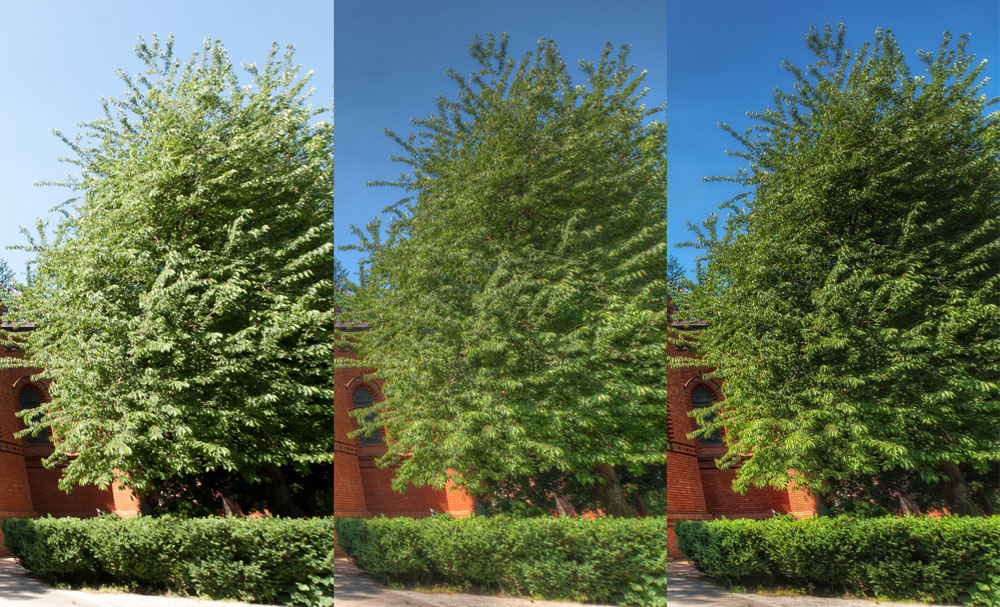 This image shows three states. The first one is a standard photo (0EV), second shows the result as it came from photomatix and the third is the final photo. As it's clearly visible, one of the things HDR processing does, it removes most of the shadow. This is usually what we want, as we want as much detail, also in the shadow areas. But with trees (and almost any vegetation) this is a problem, as it removes any texture from them, and all that remains is a big green mess.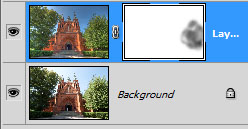 Adding contrast helps a lot here, but what I do, is to mix the photomatix result with the 0EV or sometimes the -1EV or -2EV exposure, to restore parts of the shadows. Just layer the photos in Photoshop, with the photomatix result on top, create a mask, and with a soft brush at around 20-30%, brush few times across the trees.
This is very simple, and it really helps, so trees look better :)
There are of course other ways, and you photomatix result really depends on what setting you use.
Church of the Visitation of the Virgin Mary
About a week ago, I uploaded a photo from inside this church. This one is to show, why I had to stop by this church :). It's really beautiful. I love the style, with all the brick walls. It's so great for HDR.
HDR from three shots, taken with Canon 450D with Sigma 10-20mm lens, from a tripod.