No lights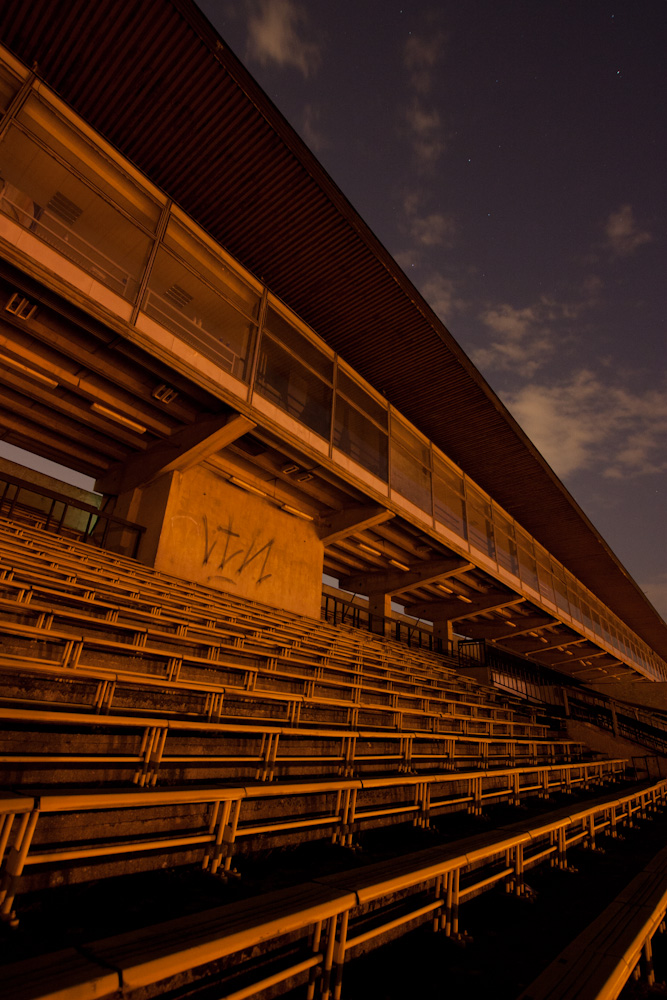 This photo was taken late one night. There was not a single light source in the whole scene, even with my eyes I could only see a little of it. So I manually focused my camera on a small part where there was a little bit of light reflected, I set the camera to F4.5 an ISO 800 and took the shots. And It was a lovely surprise how well they turned out, as usually Iso 800 is just not usable on my camera for HDR's :) Check out the original 0EV shot on the right.
Photo taken at the Strahov stadium in Prague earlier this years.
HDR from three shots, taken with Canon 450D with Sigma 10-20mm lens, from a tripod.