And we have Tuesday again, so it's time for another process post. As every week I have for you one photo, where I will go through the editing process from start to finish. Btw. I still don't know what to call these posts. Processing Tuesdays? Edit of the week? Andy suggestions? :)
So for today, I chosen this manual blend of a nice aerial view of Bratislava.

As always I started with Lightroom. For this one, I had to correct the white ballance, and do some perspective corrections, as I was pointing my camera down when I took this. In retrospect when looking at this photo, I could have done a better job cropping, as I haven't noticed the ship in the bottom right at all before today.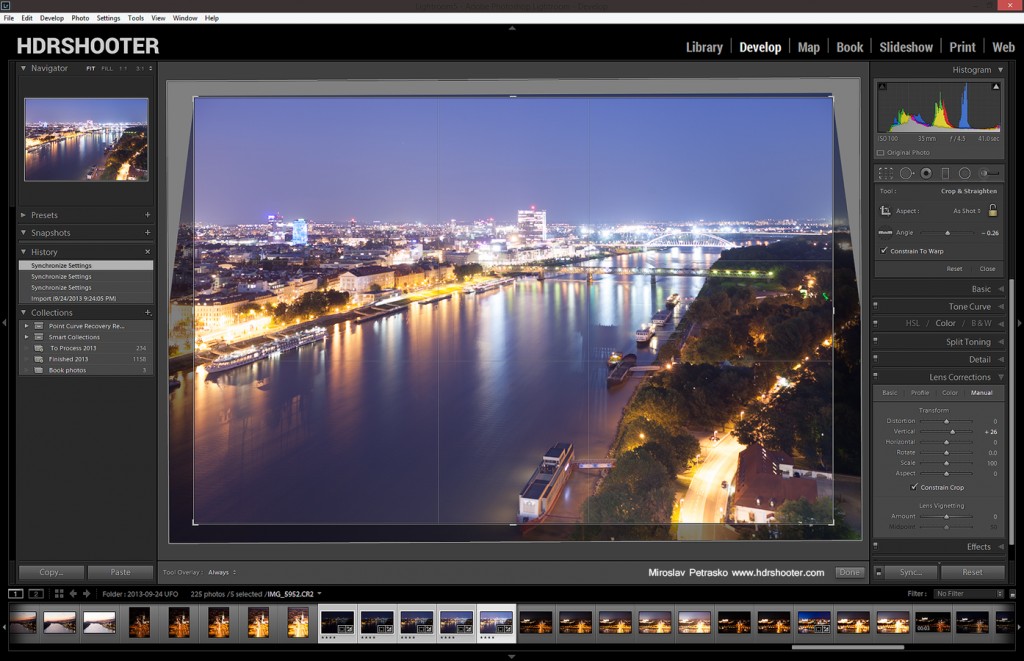 After that I loaded all the exposures into Photoshop. There I did the following edits (numbered from bottom up):
1. 0EV exposureI
2+3. -1EV and -2EV to darken the lights of the city
4+5. +1EV and +2EV to brighten the shadows, mostly in the bottom right
6+7. added glow to the photo, this recovers some lost contrast and also boosts the colors (view my glow tutorial for details)
8+9. this is something I don't do often but it helps in certain situations. I used the Color Efex Detail Extractor to add more detail and color to the photo. But as I liked the color on the whole image, but the detail only on part, I did the following. I duplicated the layer, set one to Luminosity (so it only affects the detail) and used masks to limit what it affects. Then I set the second one to color for the whole picture.
10. Added 0.5 exposure to the darkest parts of the image
11. Added a little saturation to the whole image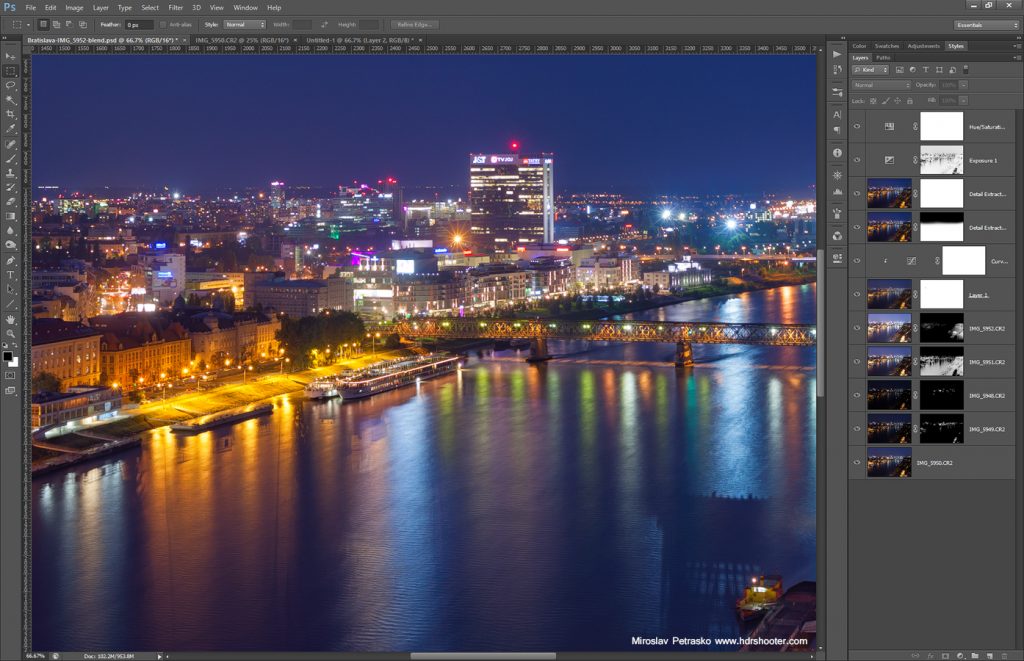 And that was all. Here you can see the original 0EV exposure, and to see the camera settings, please visit the original post here.