Analog Efex is the latest addition to Nik Collection. For the first week I hated it, as it's in the menu before Color Efex, so I always opened it by accident, when trying to get to Color Efex, but after a while I got used to it.
As already the name suggest, Analog Efex simulated different effects of analog cameras. I'm only a partial fan of such effects. I like them on street shots, portrait shots and overall shots with a vintage feel (that's why I chosen the sample photo of a vintage camera :)). But that usually does not fit with landscape or architecture photos. It also removes too much of the original photo.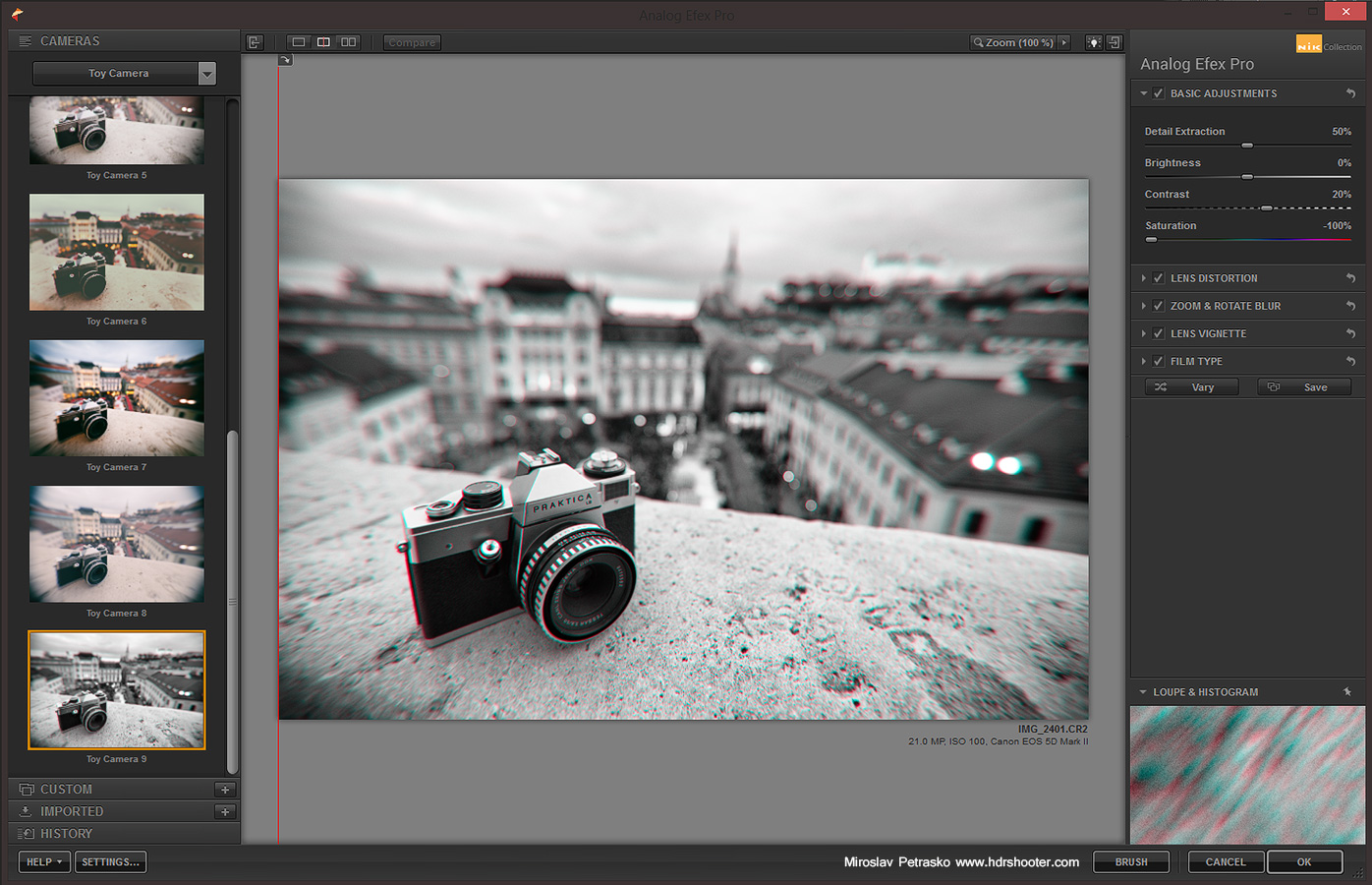 But there are situations when this is preferable. For instance if you are making a page, that has a overall vintage feel, the photos would fit to it.  Of course with services like Instagram, this look is very popular. One can't argue, that this type of filter hides a lot of problems with photos. If your photo is noisy, blurry, dirty and so on, it will be just more authentic. But if you do it through a plugin like the Analog Efex, the result will bu much better, and you also have much more control of it.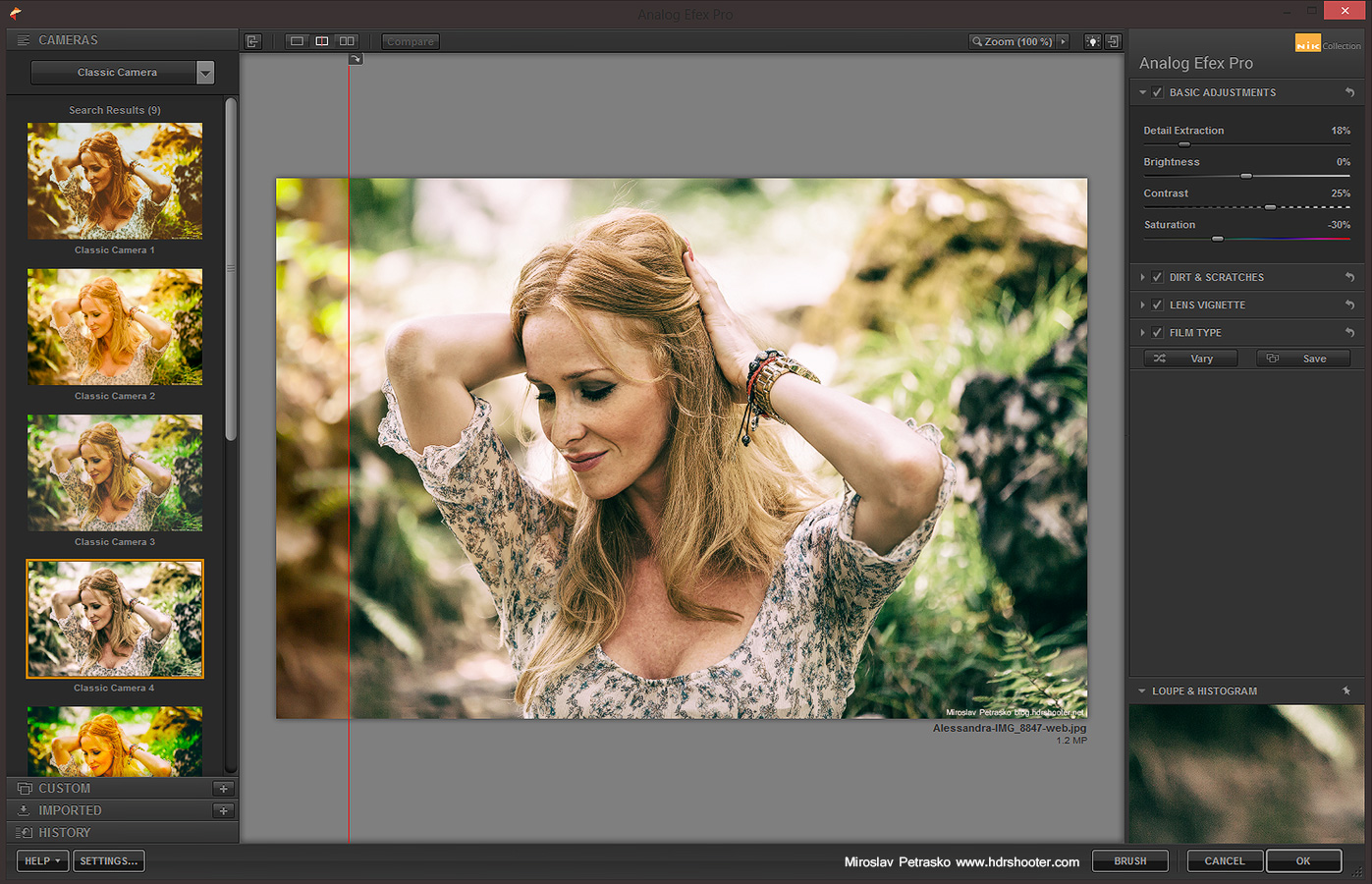 In the Analog Efex you can either choose from predefined presets from Classic cameras, Wet plates, Toy cameras or Vintage cameras. Or you can start from scratch, and put together effects to get a look you want for yourself. There is a big list of effects, including Lens distortion, Bokeh, Blur, Light leak, Dirt, Scratches, Vignette and more.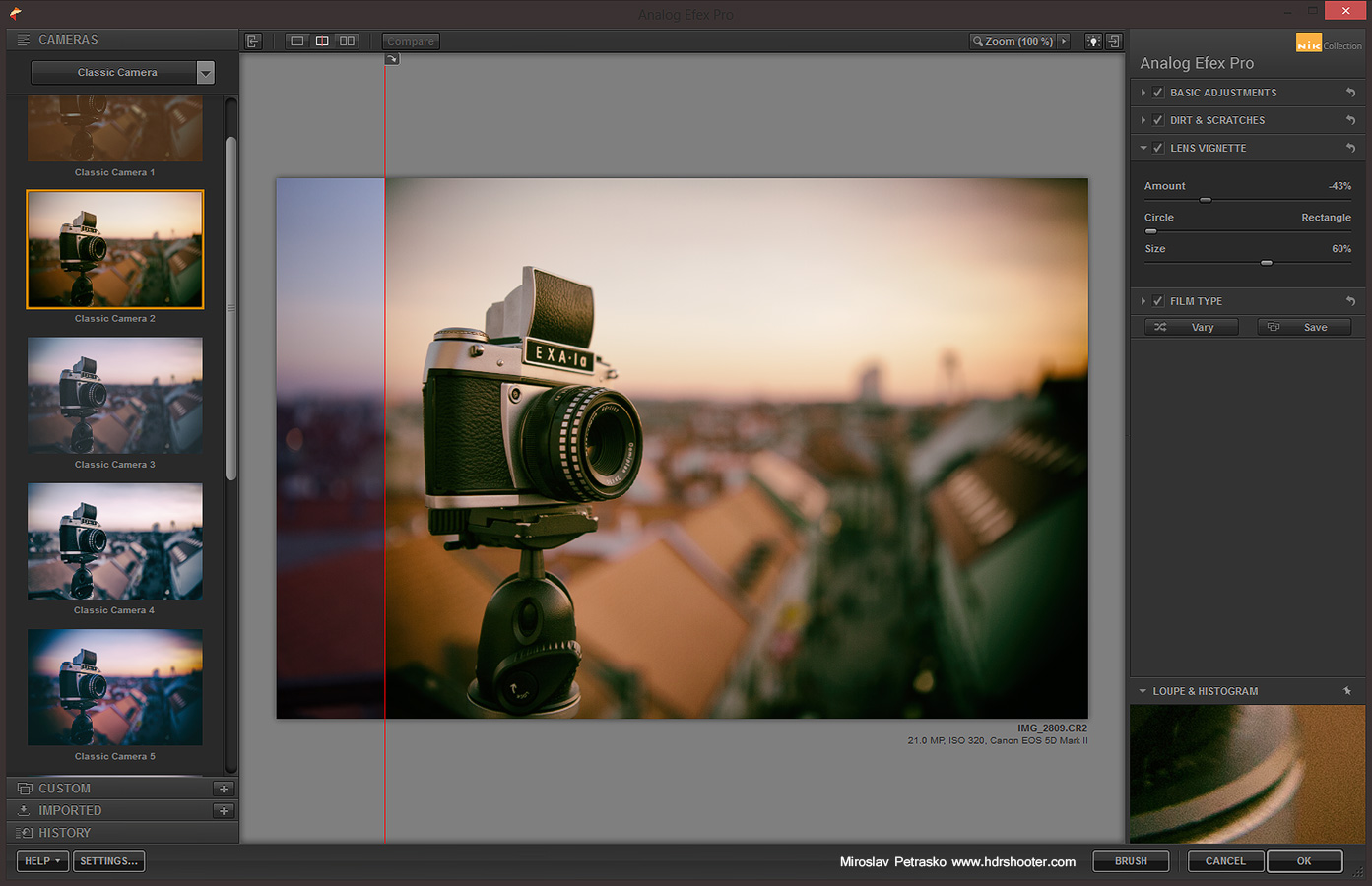 So in the end, if you have a need to use such a vintage look in you project, or you are a fan of this look, I suggest you give this plugin a try.
For additional information on Analog efex, you can visit the Nik collection site here http://www.google.com/nikcollection/. Google does not offer any discount codes there, but if you look around, you maybe find one of the old ones, and can get the collection for a little cheaper :)