Creating a B&W photo is simple. Creating a good B&W photo is hard. And to make your life easier, there are many plugins that can help you. Nik Silver Efex is one of those. As you can see on this blog, I prefer color photos to B&W. Not that I never try B&W photos, I just don't usually post them.
In its core the plugin is very simple. You have three basic sliders, Brightenss, Contrast and Structure. They all do exactly what they say. Changing these values will change the way the B&W photo looks. Additional you can use control points to affect a certain part of the photo, color filters which simulate that you were holding a color filter in front of you camera, add a look of different film types, vignette, toning and few more. You get everything you need to make your work easier.
Also if you are used to Nik Plugins, like Color efex, working with Silver efex it very easy. They both share the same approach and interface.
As I mentioned I don't do many B&W shots, but sometime I use a B&W version in my post-processing. I use it to add more detail and structure to my photos. I create it on a new layer and then change it into overlay, soft-light or luminosity blending mode.
Nik Silver Efex comes with a lot of different presets, so I'm including here a few of my favorite ones
Neutral
This is a very good place to start. It gives you a nice even photo.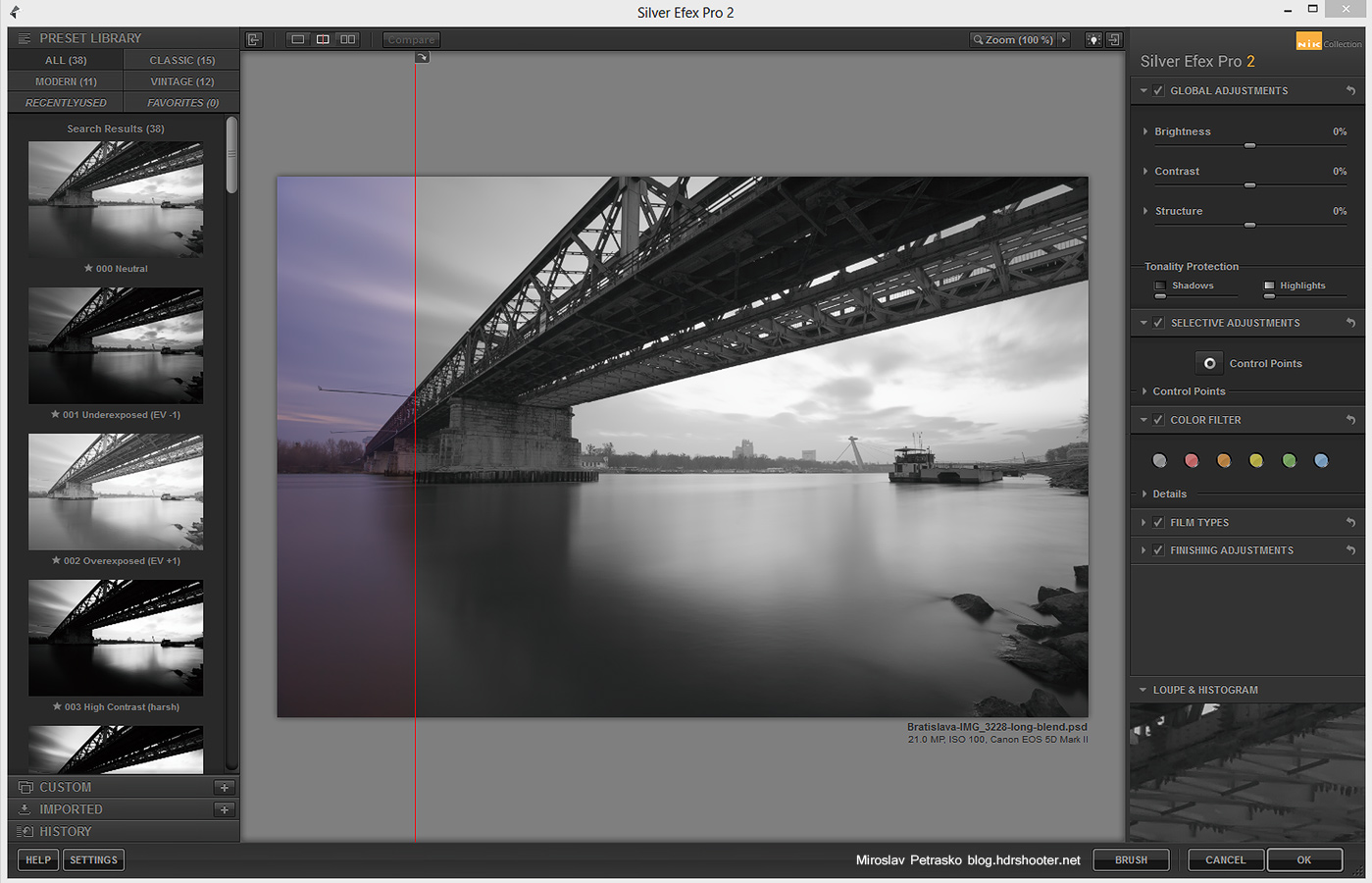 High Structure (smooth)
My go to preset in Silver Efex. Especially when I want the B&W version to be used to add more detail to a photo. Just never ad noise in that case.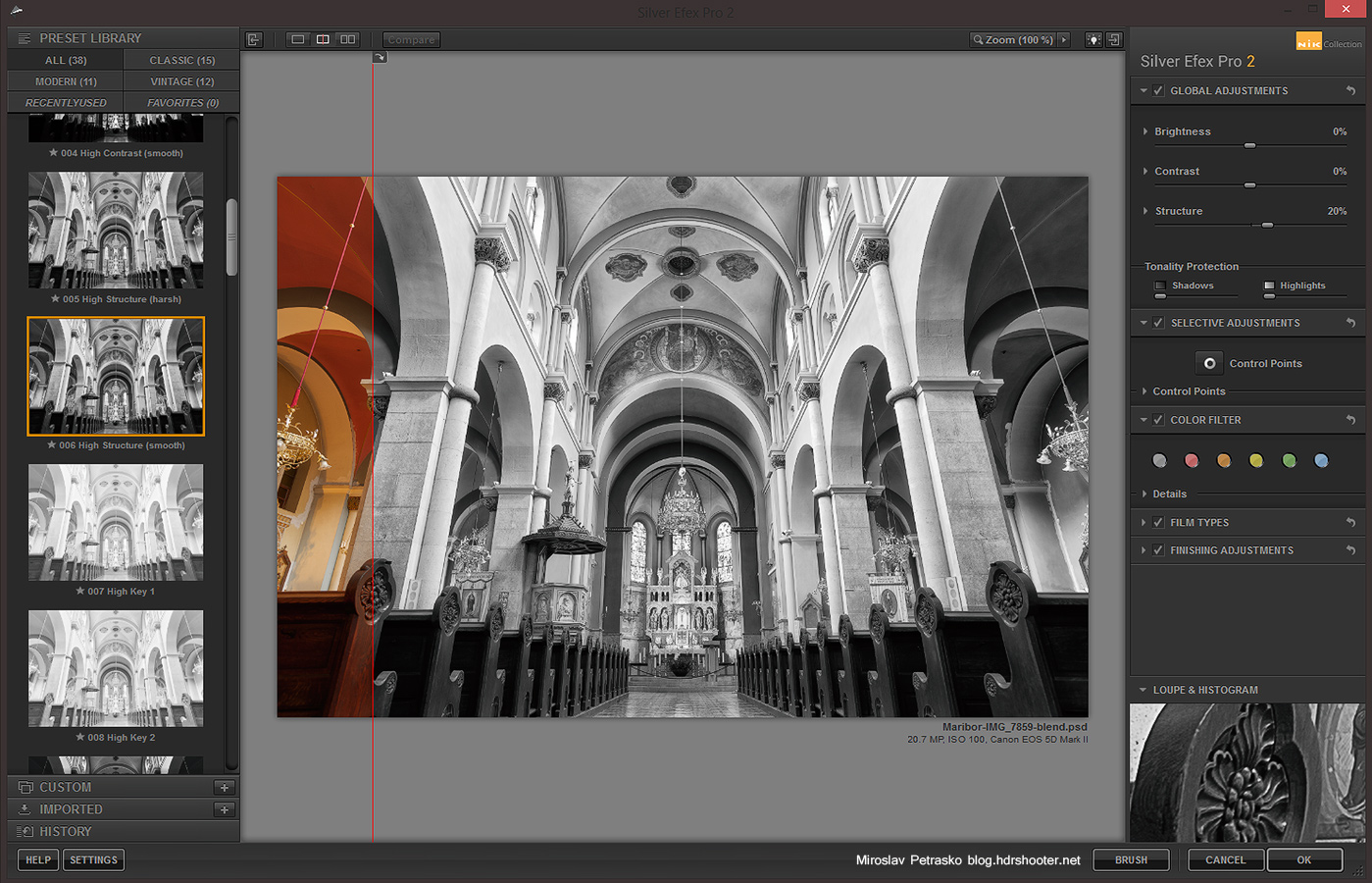 Hight contrast (harsh)
This wan gives a darker, stronger feeling to your photo. Great for street photography.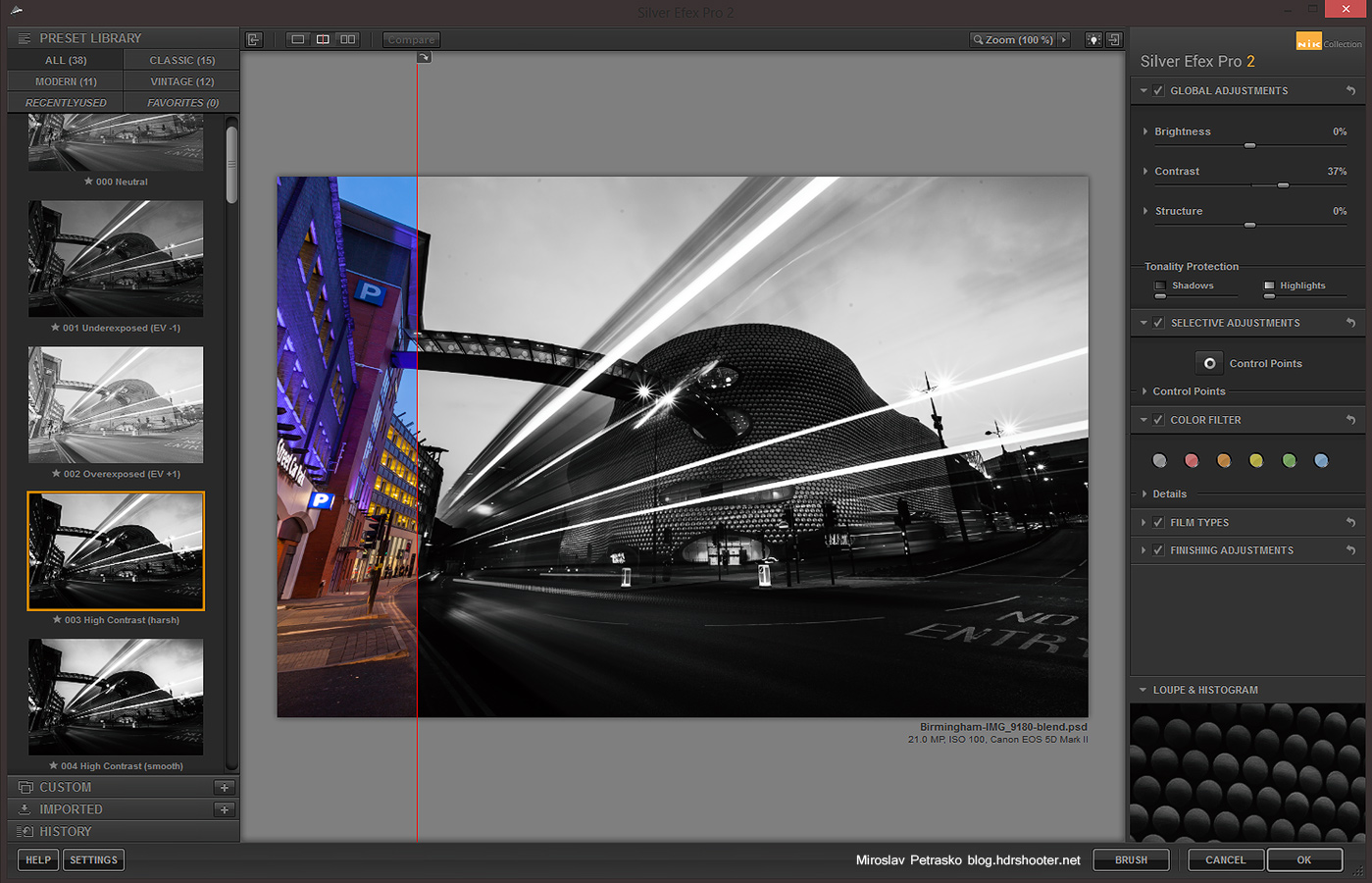 Antique Plate I
A little more vintage feel here. It also adds a lovely color cast to you photo.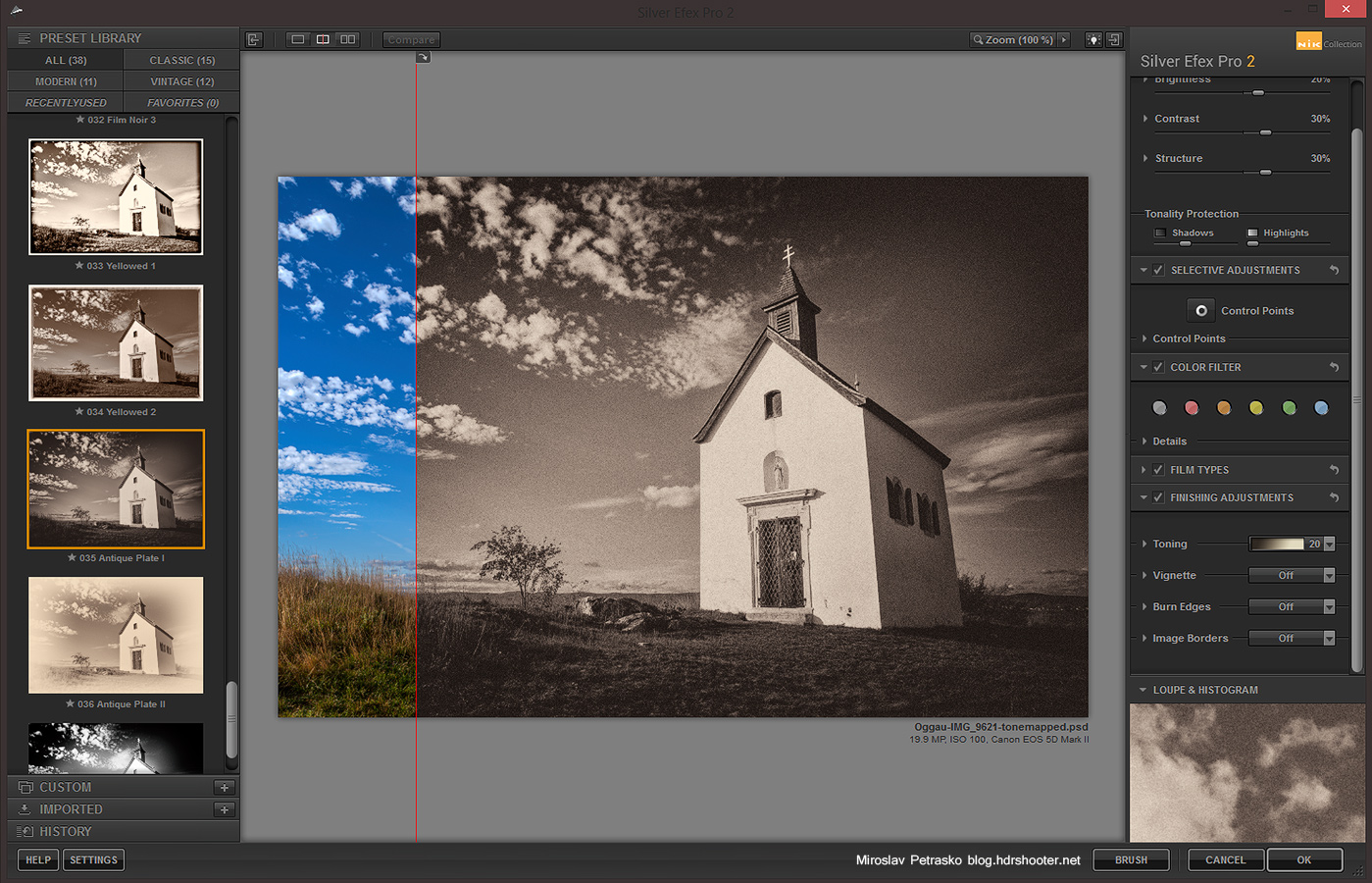 Custom settings
Probably when you start using it, you will end with choosing your own settings. Here is a how this photo of Eiffel tower would look, if I chosen to go with a black and white version.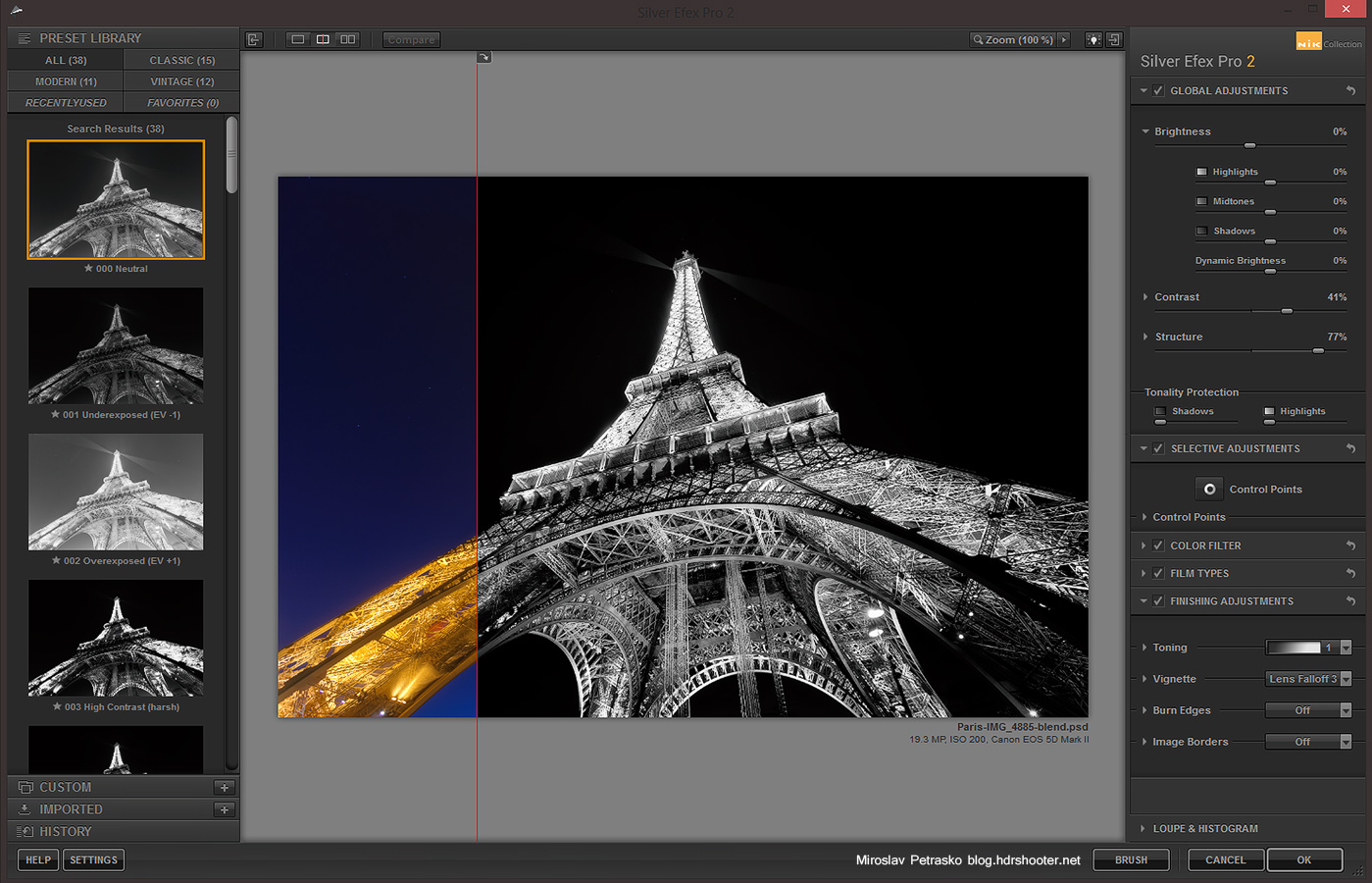 And here is one street shots, only edited through Silver Efex Pro 2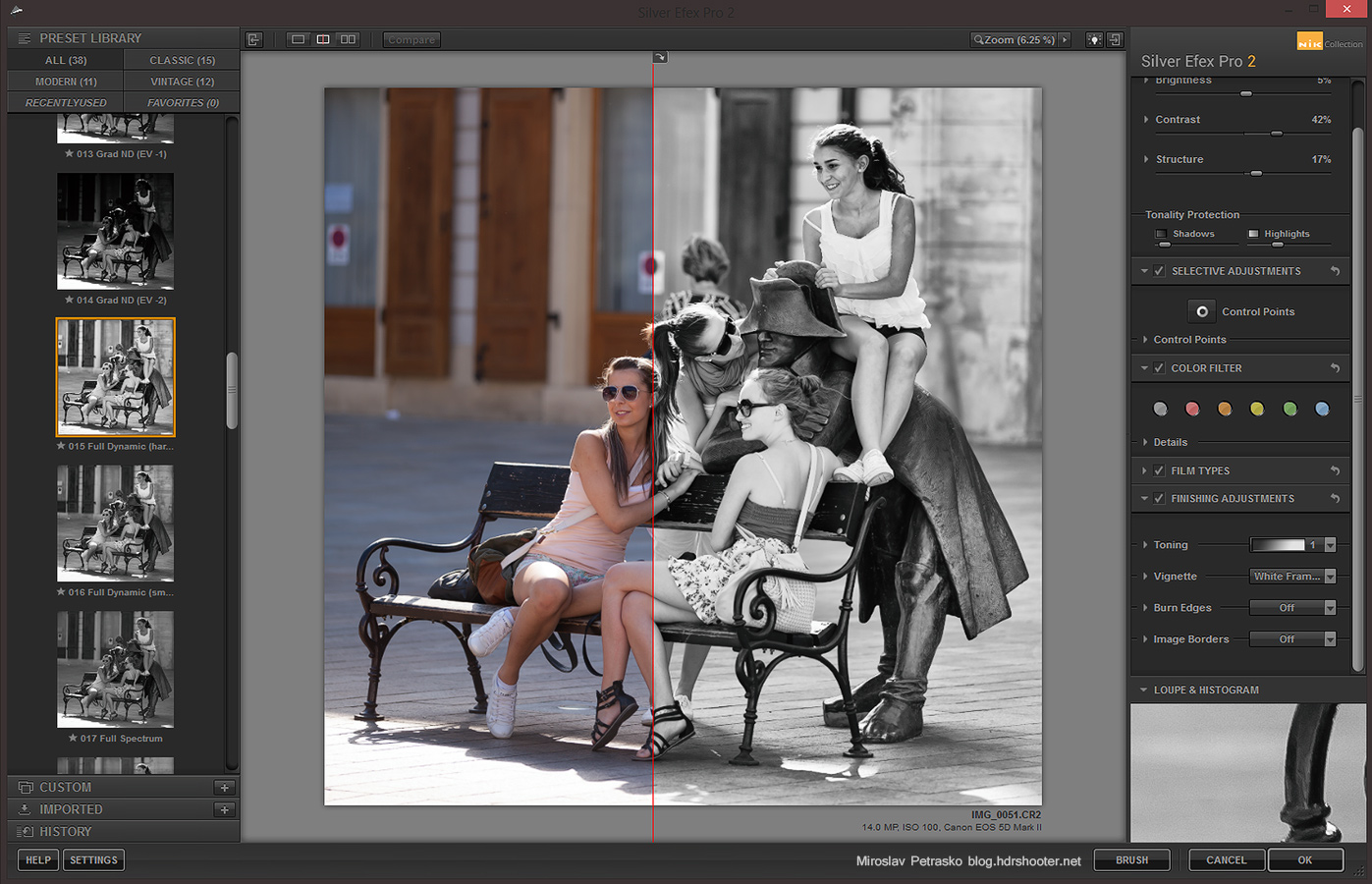 Overall this plugin will give you better results in B&W conversion than directly Photoshop, and it also gives you the ability to tweak it, without a huge knowledge of Photoshop.
For additional information on Silver efex, you can visit the Nik collection site here http://www.google.com/nikcollection/. Google does not offer any discount codes there, but if you look around, you maybe find one of the old ones, and can get the collection for a little cheaper :)