For a longer time I've been looking for a replacement for my camera strap. As a landscape photographer, I use it very rarely, but I also didn't wanted to be without one for those few occasions when I need it (usually just to hold the camera for safety). So I wanted something that can be easily detached and reattached to the camera. As I was ordering the Capture Camera clip v2 from Peak design, I also took the Leash with it.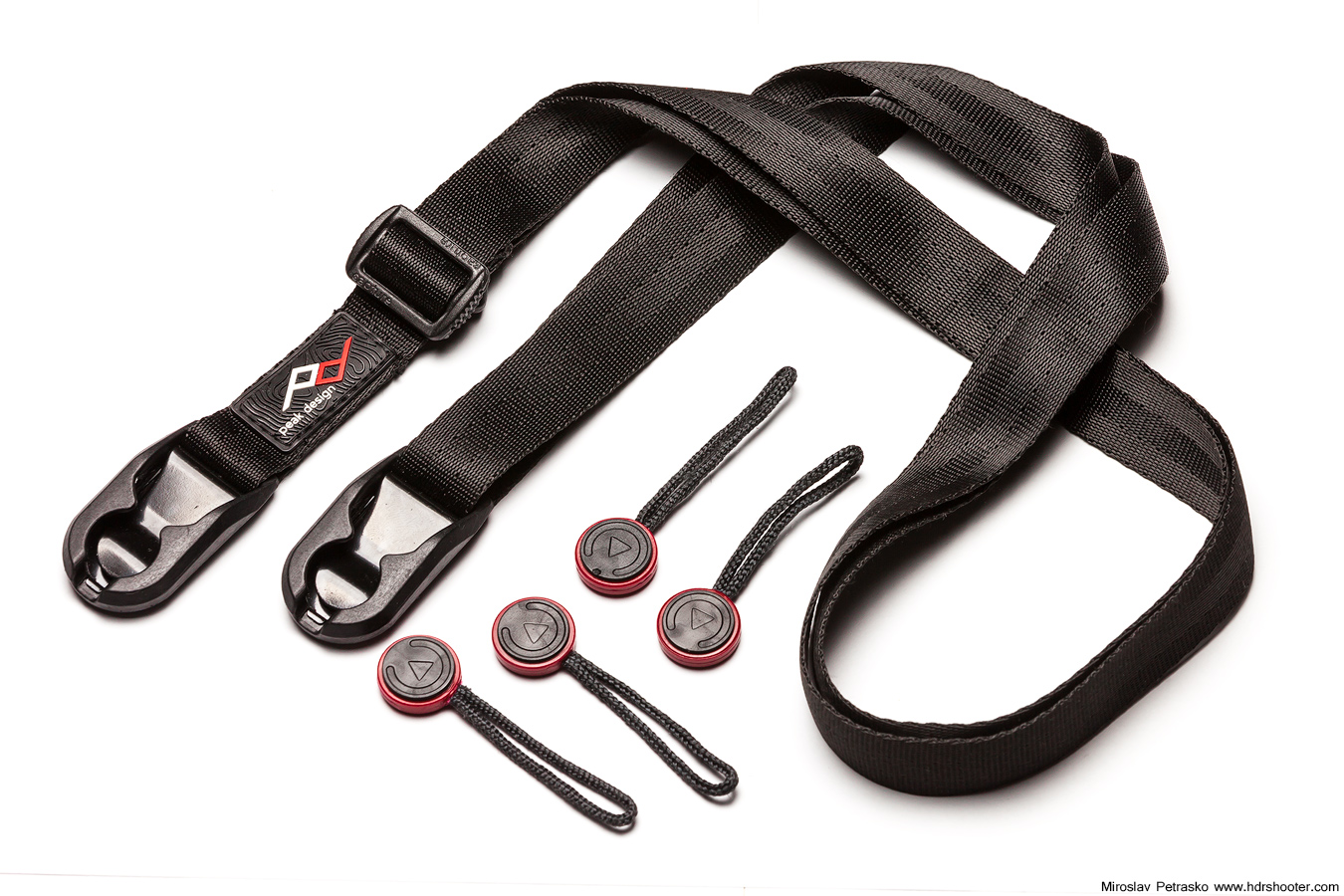 My impressions with it are very positive. The material is great to the touch and very soft. It glides very nicely across the clothing (as its the same material as seat-belts) and feels very strong. The attachment loops are around the right size, so they are not in the way if you leave them on the camera. The attachment feels secure and it's not so easy do detach. I actually like that, as it should be harder to detach it accidentally. The length is also more then adequate. You can expand the leash from 48cm up to 152cm, with the anchors being rated to hold up to 45kg.
I would not use this strap to hang my camera from my neck. The strap is just too thin for that. Maybe with addition of some padding this could be OK. On the other hand, having it hanging across a shoulder is much better. With my Canon 5D mark II it was quite comfortable. As I said, the material glides very nicely across clothing, so moving the camera back and forth is also very smooth.
You get 4 attachment loops with the leash. This are meant to be attached to the camera, the leash itself, your backpack or anything else. I like this approach, as you can attach you camera to anything. I can think of many times when I wanted to secure my camera to the railing, or just have it connected to my belt so I don't have to fear it falling down from a cliff. It also works nicely with the Camera clip v2, as that special holes for the loops to be attached.
Overall I like it very much and it will replace my old strap permanently for now. This should have been a Leach & Cuff review, but I have some issues with the Cuff, so I will get to that in a separate review.
For more information, please visit the Peak design site.