Even in this digital age, it's still good to have a business card for you page/photography business. I just looks more profesional. Even more when you are dealing with people representing big companies, where having one is a must. But if you are photographer, the cards should also reflect this.
That's why I like the Moo cards. The print quality is very nice. They arrive little black box for storing. There are many types to chose from, but my favorite are the Business cards with rounded corners and the mini cards, which are only half the size of the normal business card.
The thing I like the most about them, is that you can have a different photo on each card. Of course only on one side, with the other one being on all the same. Like this you will also have a small portfolio with you at all the time. This makes your cards very personal and unique. You can have multiple cards with the same image, or each one with a different one.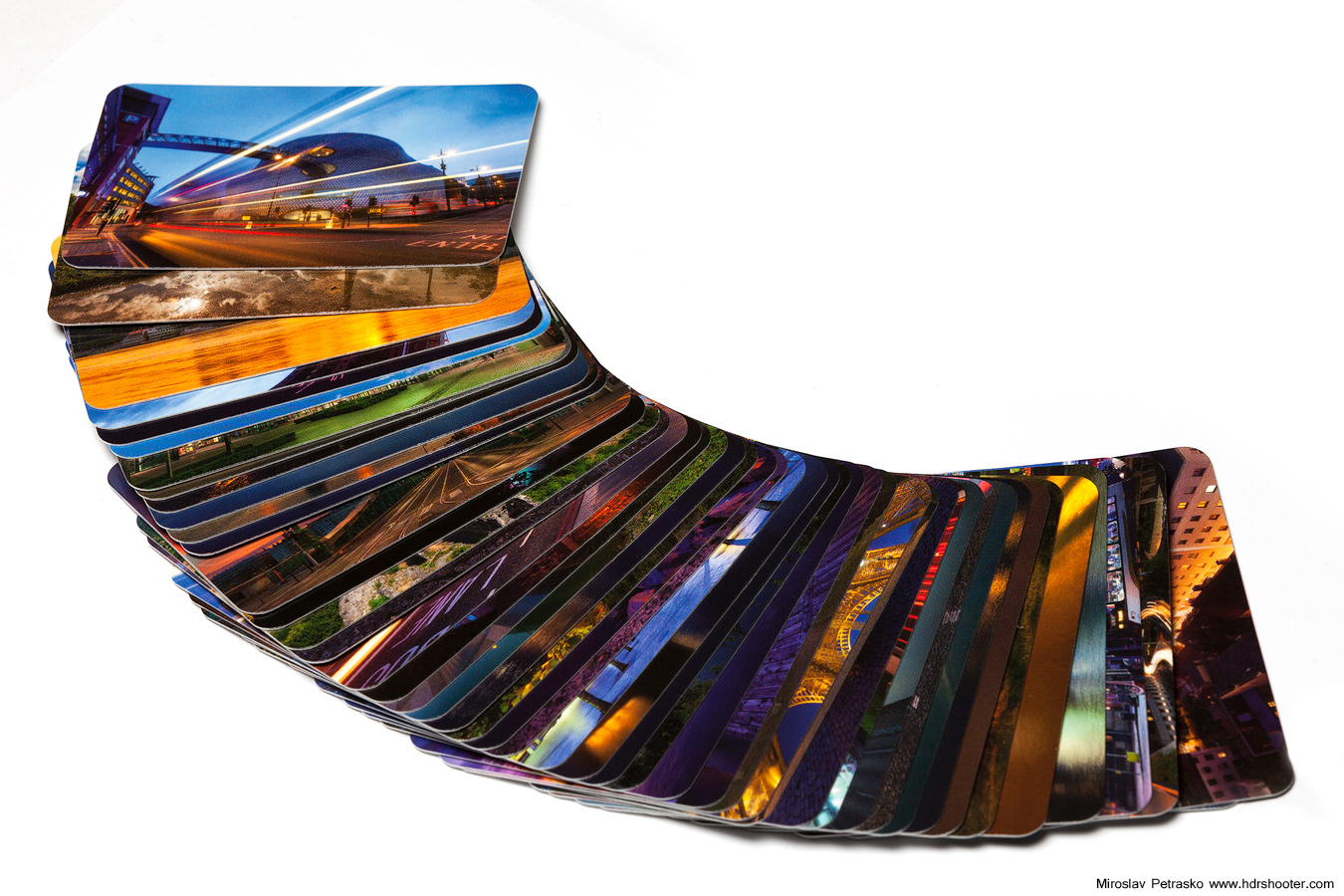 Also creating the cards is very simple. Moo has an online editor for this, where you can create one side by editing text or uploading an image version (I usually create this in Photoshop, as it's easier for me). It of course reminds you few times to check for errors or if you are missing something :)
Adding images to the other side is also very easy. You can upload them from your PC, but even simpler is to import them from your Facebook, Flickr, or like me, from you Smugmug portfolio. You just choose the photos you want and them check their placement on the cards. One can create a full set of 50 different cards in a matter of minutes.
Moo cards also saves your projects, so you don't have to finish them all at once. Also you can order a project and than at any time reedit and order again. The whole process is very simple and quite straightforward.
I personally use their UK site, but they have few more over the world. The delivery was always very fast, and usually sooner than they predicted.
Overall I'm very satisfied with Moo cards. I got a new set of business cards recently, and when I use up those, I will be definitively reordering :)
To find more info, you can check out the MOO cards site. And I got this code "G2MSCG" for a 15% discount on first order of 50 business cards, so it maybe be useful for some of you :)