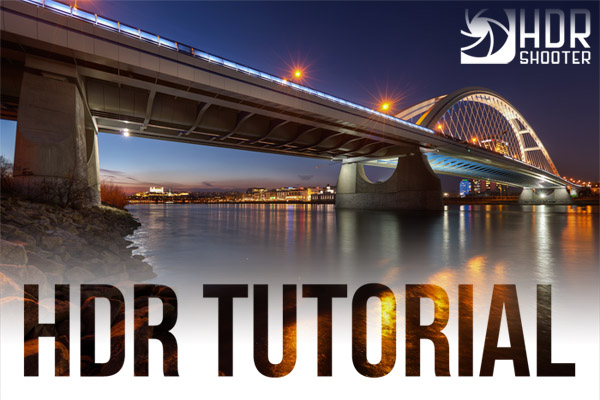 HDR tutorial – first part
For quite a long time I wanted to add my own HDR tutorial to this site. It's not completely ready yet, but the first part is. It's about how to take brackets for HDR photos. I will add more part as I finish them.
I hope this will be useful for some of you, and you find something that helps you.
Please let me know if you find any problems or errors in the tutorial, or if you simply don't understand something. Any questions are welcome.
You can find the HDR tutorial here or as all other parts of this page, there is a link in the menu on the right.
The very colorful sunset in Bratislava
I wasn't even planing to take any photo during the sunset. The sky was grey, no clouds, nothing really interesting. So I went out to take some blue hour shots. But minutes before sunset the clouds came and with them all the beautiful colors. It was a very stunning view.
I went for 7 brackets here, as the castle is white, and very bright compared to the hill under it. I even had to go up to 9 for some shots, as the difference was really high.
Number of exposures: 7; Camera Model: Canon EOS 5D Mark II; Lens: Canon 24-70 mm F2.8;
Focal length: 70 mm; Aperture: 8.0; Middle exposure time: 2.0s; ISO: 100; Tripod used: yes
Where was this photo taken:
[map z="18″ hidecontrols="true" marker="yes" w="980″ h="150″ maptype="SATELLITE" lat="48.136922″ lon="17.116493″]