Me
I'm not such a big fan of photos I'm on. It's probably the same by a lot of photographers. We like to be behind the camera, not in front of it. But I really like this shots, even if the quality is horrible (taken with an Ipad, one can't expect a lot with so little light :)).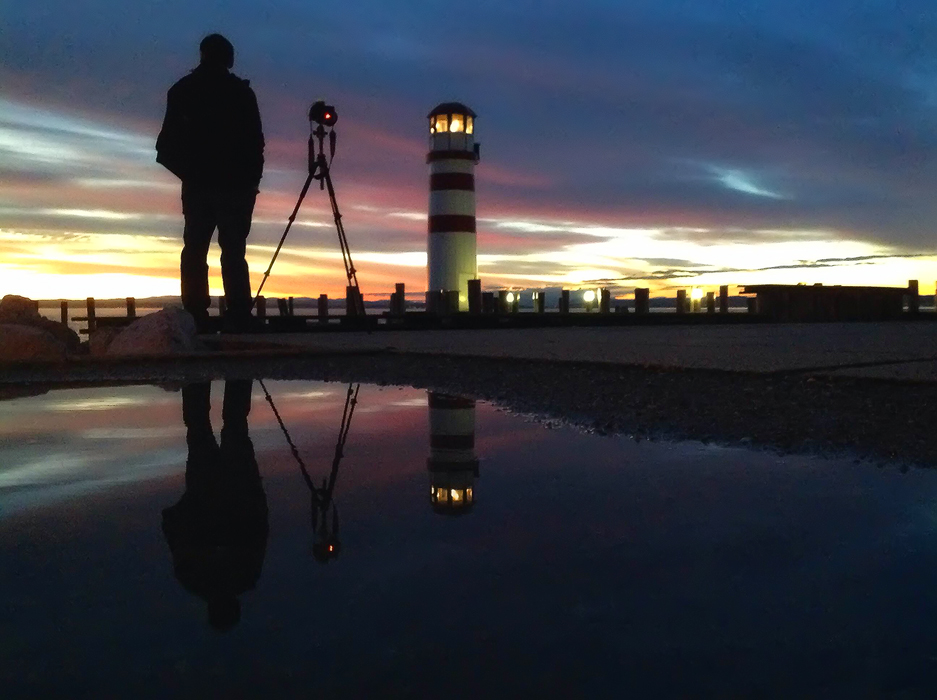 A sunset lighthouse
As I mentioned yesterday, I got quite a lot of nice photos of this lighthouse. During the hour I was taking photos there, I got more nice photos than during some of my week long trips.
It was also very fortunate that I got there in Autumn. The place is quite busy in summer and I would never be able to get a photo without people in it. I always like to visit places outside of the busiest times. It usually works quite well, as the sunrise and sunset times are usually not the most popular for tourists and other visitors.
This is a manual blend from 6 shots.



[list style="3″ underline="0″]
Technique: Manual blending
Number of exposures: 6
Camera Model: Canon EOS 5D Mark II
Lens: Canon 16-35mm F2.8
Focal length: 35mm
Aperture: 10
Middle exposure time: 1/10
ISO: 100
Tripod used: yes
[/list]
Where was this photo taken:
[map z="18″ hidecontrols="true" marker="yes" w="100%" h="150″ maptype="SATELLITE" lat="47.860437″ lon="16.827339″]