Going home
As it is Christmas tomorrow, I will be visiting my parents for the next few days. That just means that if you send me a message and I don't reply, don't be surprised :) I will get to all of it once I'm back. And don't worry, the blog will have a new post everyday, as usually.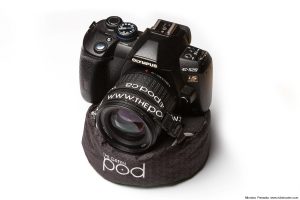 The Green pod – review
The Green pod is a small addition to any photographers gear, that can help you get stable shots in areas where you can't use a tripod. It helped me many times. Check out my full review of the Green pod here.
Lost in a reflection
It's quite hard to make a week worth of posts in two days. But somehow I never get to have a big enough photo reserve, so I can leave for a week without having to do a lot of preparation before hand. Maybe if I traveled more. Will have to try it next year. More travels and more photos, that is my current goal :)
But for now, here is another photo taken at the Kuchajda lake in Bratislava. This is a HDR created from 5 shots in Oloneo Photoengine (you can see my review of it here) and finished in Photoshop.

Technique: Oloneo Photoengine + Manual blending
Number of exposures: 5, Camera Model: Canon EOS 5D Mark II, Lens: Canon 24-70mm F2.8
Focal length: 24mm, Aperture: 5, Middle exposure time: 10s, ISO: 200, Tripod used: yes
[map z="18″ hidecontrols="true" marker="yes" w="100%" h="150″ maptype="SATELLITE" lat="48.171151″ lon="17.142367″]