Today I have for you two photos. Better said, a photo and it's variant. While I was editing this cityscape shot from Bratislava, it reminded me of this reflection tutorial by Jimmy McIntire http://www.throughstrangelenses.com/2013/06/23/cityscape-photoshop-tutorial/ so I just tried out how it looked like. And here is the photo and also the fake reflection variant. It does not even look that bad :)
This is a manual blend from 7 photos.

This is an edit of the above photo in Photoshop.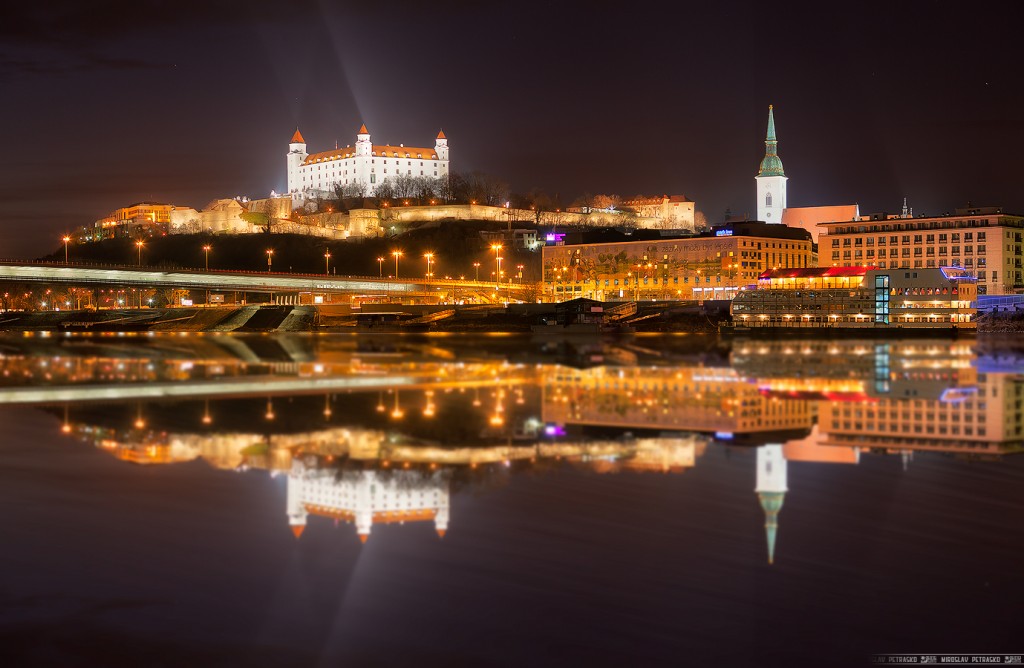 [list style="3″ underline="0″]
Technique: Manual blending
Number of exposures: 7
Camera Model: Canon EOS 5D Mark II
Lens: Canon 24-70mm F2.8
Focal length: 48mm
Aperture: 5
Middle exposure time: 4.0s
ISO: 100
Tripod used: yes
[/list]
Where was this photo taken:
[map z="18″ hidecontrols="true" marker="yes" w="100%" h="150″ maptype="SATELLITE" lat="48.13724″ lon="17.10954″]