Free Ipad Wallpapers
Just for fun i created iPad versions of few of my photos. Currently don't have a option to test them, but they all should work in landscape and also portrait mode.
All wallpapers are for free and can be distributed further, just link back to this site. Thank you :)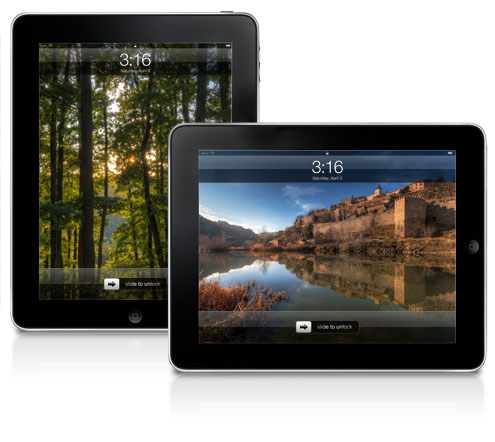 Just click an image to go to the full versions and save it.
Ipad template used from here  http://intridea.com/2010/4/7/ipad-wallpaper-photoshop-template